Student: KIEC Student
My name is Your Name. I live in your full address. I am 23 years old. I have completed my bachelor's degree in your faculty from Your college name. It is a 5 years course. This college is affiliated to Tribhuvan University. I got Academic % in S.L.C form Your School Name, Academic % from Your Higher School name and Academic % in the bachelor from Your College.
I have not involved in any kind of employment. But I have worked as a trainee architect for 6 months in Company Name. The internship is a part of our course which is done in the fourth year. I was also involved in different architectural exhibitions which have helped me to gain extra knowledge and experiences. Involvement in these kinds of exhibitions helps me to learn about management, leadership, and teamwork.
I choose Master of Business and Project Management for my further study because every profession should have knowledge of managing different kinds of projects. Similarly, being an architect, I also want to have knowledge of project management. This course will give me knowledge about initiating, planning, executing, controlling and closing of the projects. Architects are involved in different kinds of projects in cooperation with different organizations such as private, government, NGO and INGO. And every company requires project managers to run their projects as well as the company. This course will make me capable of handling many kinds of projects in a skillful and professional manner. Architects having knowledge of project management surely have huge scope. Realizing the importance of project managers with high scope, I decided to undertake this course for my further study.
Today, the whole world is in the phase of development. Every nation is more developed in the context of everything compared to the past and further, it goes on in the future. Likewise, in the field of architecture also, everything is growing rapidly with advanced resources and technology. Many architects are well known about architecture only. They lack the knowledge and skill for managing projects. This may lead to the failure of work also. So, in my opinion, architects should have an understanding of project management as well. This will enhance their knowledge and innovation as well as they will learn to manage and control the budget. Moreover, MBPM graduates will gain knowledge of leadership, teamwork and a high level of professional skill and attitude. These kinds of things grab my attention towards a Master's in Business and Project management. There are only a few architects having knowledge of project management in our country. This shows that I will not have to wait for landing a good job with an attractive salary after returning to my home country.
Australia has become the third most popular destination to study for international students because there are top-ranked and well-reputed universities. All most all universities are globally recognized. The main reason to choose Australia is because of its high-quality education and reasonable tuition fee with laid-back nature. It is a multicultural and English-speaking country with friendly natives. Australian education focuses on both theoretical as well as practical knowledge. They provide practical and international exposure to international students. They provide a variety of courses and degrees which give students a wide range of options. Australia offers an educational experience that makes a real difference in life. They believe in providing education in such a way that students get encouraged to be innovative, creative and think independently. Excellence in education has lead Australia to win more than 15 Nobel prizes. Australian Government invests more than A$200 million each year in international scholarship which attracts students and motivates them to grab the opportunity. There are the Tuition Protection Scheme (TPS) and the ESOS Act for international students who are provided in Australia only. Australia also provides Post Study Work (PSW) opportunities. After the completion of the degree, students are eligible for 2 years of PSW. Australia is well known for adopting new technologies at a faster rate than in most of the countries. Facilities for teaching, training and research are provided at its best with classrooms, laboratories, outstanding libraries and modern technology. Australia has the most vibrant cities in the world. They are safe and clean with low crime rates. The climatic condition is also favorable. The flexibility and excellency in education with a safe and enthusiastic environment attract the students in Australia.
The institution's name is one of the globally ranked colleges. It is a well known and reputed college in Australia. The facilities for my course in this college suits my needs and requirements. Because of its affordable fee structure and location, I choose the institution's name over other universities and colleges. I would consider it a privilege to study in such a renowned college. the institution's name offers a refreshing environment that will give a platform to explore my interest and give a definite direction to my goals. The programs of the institution's name are flexible, customized, experimental and reflective learning. I am eagerly waiting to approach this program with enthusiasm and hard work and use the opportunity to advance my learning and skills professionally. There are many colleges and universities providing this course but they do not meet my requirements. the institution's name and the institution's name have a very high fee structure. And some of the preferred universities are not available in my chosen location. So, the institution's name is the one with a reasonable tuition fee and preferred location.
There is only one university i.e. Kathmandu University which has Project Management in its course but only in a small portion. There is no Master of Business and Project Management program specifically in our country. Through education in our country, it is good it deficits a wide range of courses as well as international standards. There are limited options of programs and they are also restricted to theoretical knowledge only. The universities and colleges of Nepal lack practical knowledge and exposures. Our education system lacks proper infrastructures and resources to gain skills and understanding related to the course which is hampering the studies of students. Unnecessary holidays and striking occur time by time here which disturb our education. Being a genuine student, I also deserve a high-quality education in my selected course from a globally recognized college. Only theoretical knowledge cannot help me grow my practical and critical abilities and I will not be able to work professionally in the future. Seeking for high-quality education with proper resources and practical exposures in my interested course lead me to choose abroad for my further study.  
Though there are countries that also provide high-quality education, I choose Australia because of its affordable living expenses, tuition fee and safe environment. Australia is better because the crime rate is much lower than that of America. The living expenses and fee structure is relatively high in the USA and UK. In European countries, we have to learn their languages such as Dutch, Spanish, etc. Public infrastructures are better than in the USA and Europe. Students need to appear in SAT, GRE or GMAT exams to get admission to the USA, UK and Canada.
The cost of my education in Australia will be paid for by my family. My parents and parents' in-law will be sponsoring for my abroad study. As all of them are job holders, they are capable of paying all my studies as well as living expenses in Australia. After completing my master's degree, I will return to my home country and will associate with a good company.
There is a high demand for architects in Nepal. Even the undergraduate ones get a satisfying salary. So, I am hoping for more attractive remuneration after graduating from this college having knowledge of both architecture and business and project management.
After the completion of my study, I will return to my home country Nepal. There are high job prospects in my country for engineers and architects as I mentioned before. With the increasing population, the demand for people living in a comfortable environment is also increasing. An architect is the one who fulfills the dream of people and creates standard and pleasant surroundings for them whether it would be their home or office or any plazas and parks. In the past years, people were not concerned about their homes and other buildings. But in recent years, the scope of architects has boomed because people want to make their buildings more beautiful, attractive and cozy. Even malls, companies and offices are increasing day by day which automatically increases the demand of architects. There are many government and private companies, NGO and INGO which are seeking good architects. Today architects are also involved in the development of the country such as in urban and rural development. And being an Australian degree holder with an understanding of architecture as well as business and project management, it will certainly make it easier to find a good job in reputed companies. I will be eligible to work professionally after gaining enough knowledge and skills from a reputed college. Observing the growth of architecture in past and recent years, I see a huge demand of architects and I am confident about my successful career in this field in the future.
Finally, I would like to assure that I am fully aware of the Visa conditions provided by Australia. I am aware of all the obligations under the visa subclass 500. I know that throughout my stay in Australia, I must maintain 80% of attendance in college, Overseas Student Health Cover (OSHC) is for the duration of my stay in Australia, and I must maintain 50% of the marks in the exam. I should inform the College/Department of Immigration and Border Protection (DIBP) about my home address within 7 days of arriving in Australia as well as inform College/DIBP within 7 days in case of changing my address. Also, I am only eligible to work 40 hours per fortnight. I assure that the information given above is true and correct from the best of my knowledge. I understand that incorrect or misleading information provided to the education institute and or department of Immigration may result in the refusal of my application for admission and or student visa. Finally, I will like to conclude that my sole purpose in traveling is only to seek quality education needed for my career.
Thank you for your time and consideration.
Yours sincerely
Your Name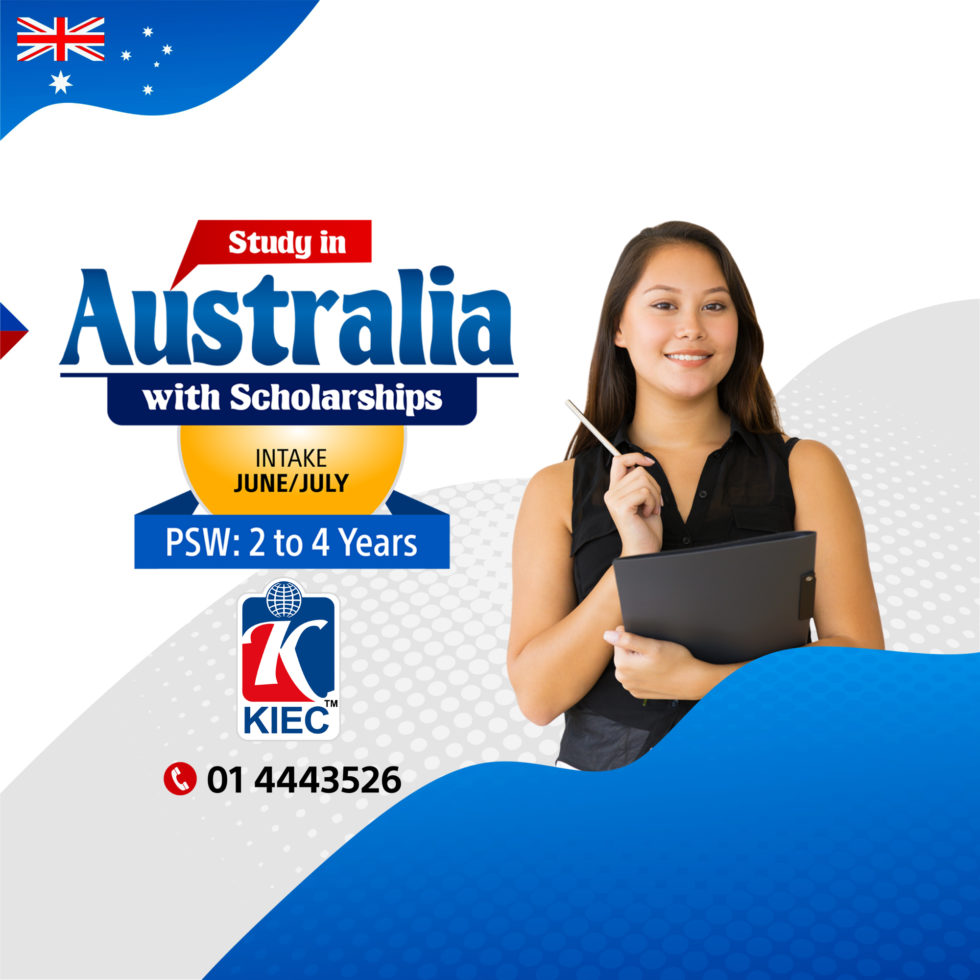 Let's Discuss your Study Options with Us