Student: KIEC Student
Personal Information and Academic Background:
I am Your name, son of father's name and mother's name. I was born on the date of birth and address which lies in the Eastern Development Region of Nepal. I was born and raised in the address but completed my higher secondary level from Kathmandu. My father is my inspiration my best friend and my idol who suggested I helped me and showed me the path to choose the best for my career by giving first priority to my interest. With full determination and passion to study hard, I visited educational fairs in terms of national and international which happens once a year organized by ECAN and researched the information gathered. Wanting to have a better education; my preference was towards international rather than a national degree as today's world is competitive and international degrees will make an easy to find a competitive job. So, as I visited many educational consultancies, I got counseling on a different destination such as the US, Australia, UK, European countries and Asian countries. Australian education system lured me the most so as suggested by a counselor I prepared for an IELTS examination for a couple of months and I attended my IELTS exam on 11th October 2018 as it was one of the prerequisites for abroad studies where I scored an overall band of 6.0.
Financial Support
My family consists of my father, father's name, my mother, mother's name and me. As being the only son, my parents pinned all their hopes and dreams on me. Being their hopes and dreams I was always provided the best of best with all the basic necessities that are education, shelter, love, and care. Therefore, the decision of studying abroad was welcomed by both parents at an instant and at ease.
Definitely receiving high class abroad education is not exactly the cheapest thing to do as it comes up with different expenses such as all the expenses for tuition fee, Insurance, traveling, renting a flat and of course visiting all the new and exciting new places; which I and my family are quite aware of. My father works in a company name from where he can manage almost NRs ******* per year. Likewise, my maternal uncle, Uncle name works in one of the famous newspaper publications "company name" from where he can manage ****** per year. We have a shop which gives us approximately NRs ****** per year. Similarly, we have savings in Nabil Bank Limited for my abroad study.
Why not Nepal for Further Education?
Studying abroad decision wasn't easy opting when I knew I would be gone for a couple of years far away from my family and my friends and would be missing out on my mom's home-cooked food, her smile, family gatherings, festivals, outing with my friends and many more. But the bitter truth that Nepalese education systems are mostly results-driven and it rarely measures the employability of students in niche segments research, product development, etc., I had to choose to study abroad. Also, the syllabus itself that most universities in Nepal follow today has been dated very old and nobody is taking pains to change or modify them which makes Nepalese education system based on only theoretical knowledge and as we know that theoretical knowledge is only half of the knowledge which ultimately means Nepalese education system is merely providing half-knowledge, therefore with the hope of getting full knowledge and prepare me for my bright future, I opted for the abroad study. Moreover when I researched in a few and paid visits in colleges in Nepal like Pulchowk Engineering College, Softwarica College, the British College, St. Xavier's College and many more does not have any specialization in IT. All of the Colleges in Nepal have a Bachelor's in Information Technology course which is 4 years duration. Moreover, employers in Nepal give preference to an international degree so securing an Australian degree will assure me a bright future. Likewise, since my childhood, I have been studying in my own country but as per the demand of this challenging world, I wish to acquire an international degree as Nepal's degree is not globally competitive and education plays a pivotal role when it comes to finding a competitive job and better job options and I know with an international degree in my Resume will make job search effortless. Similarly, empirical study shows that student having international degree gets a job in the first phase of the interview while local degree holders won't get accepted. On the other hand, getting to know people from different countries, share cultural values, ideas will even be an exciting part of studying in Australia. So due to these reasons, I decided not to pursue my further education in Nepal.
Why Australia over other countries?
After I decided not to study in Nepal for further education, I started to research about different counties where I can pursue my further education. As I started doing research on the world's best educational providers through the internet and relatives who have been abroad, I found that Australia is the most suitable destination for me.
In the present world, among many study destinations Australia becoming the most popular international student destination due to some of the better aspects of the Australian education system. Honestly, the first and foremost reason to choose Australia for my further education is the globally accepted degree from most of the Australian institutions. I thoroughly believe that Australian education is theoretical as well as practical which is very necessary for every student. In Australia, there are many more options for the student (that is 22,000 courses provided by 1,200 institutes. Comparing to the other best destinations (USA, UK) living expenses and tuition fees in Australia are considerably less expensive. Likewise, Australia offers more scholarship opportunities i.e. invest about 200 million to international students which is far more than other countries and which is the direct way to invite international students full of support.
Another factor that captured my mind by Australia is due to strong Education Service for Overseas Student (ESOS) Act which protects student right. The ESOS Act framework protects the rights of international students studying in Australia including the right to receive, before enrolling, current and accurate information about courses, fee, modes of study and other information from the institution and institutions agent. Australia also protects the tuition fees of international students through the Tuition Protection Service (TPS). The TPS assists international students like me whose education provider are unable to fully provide their course of study and ensures that international students are able to either complete their studies by transferring students in another course or with another educational institution or student receive a refund of their tuition fees from their education provider. Also, Australia provides PSW opportunities for international students which will help me gain international work experience Australia is a multicultural country as a student from all over the world with a different religion. Culture and language are getting admission at Australian Universities which makes education in Australia more dynamic. Cultural exchange can exist among many nationalities, which will also make me understand the way of living of different people from different corners of the world. There is unity in diversity in Australia also encourages me to come to Australia for further education.
United Kingdom (UK) is one of the best international student destinations across the world. The frequent alternation in immigration policies has made me aware of not choosing the UK as my study destinations as the change affects the UK'S education system and ultimately it hampers the grades. And the UK currency rate is higher than that of the Australian dollar which will surely make the living expenses and tuition fee in the UK more expensive than Australia. In the USA, students need to take several pre-enrollment examinations such as SAT (Scholastic Aptitude Test) or ACT (American College Testing) Tests in order to get admission in USA Universities. And as per my research, I found Bachelor degree in the USA needs 4 years to complete whereas Australian Bachelor Degree is of 3 years' degree, which means I will be able to save I whole year duration and as compared to Australia overall tuition fee and living expenses are also very expensive in the USA. Also, there is always news of gunfights, murders in the USA which discouraged me to study in the USA. European countries were not in my priority list as European countries due to their language requirements and it's tough as a nail to learn their language and takes exceedingly time-consuming and would cause language barrier despite knowing most European.
Counties Germany, Italy, Norway provides free education to international students. Without knowing their native language and knowing it would take ages to learn the language, fee education didn't really captivate me. Similarly in regard to Asian countries like China, Japan, Singapore etc will arouse the language barrier too. So with all the comparisons, Australia suits the best.
Why University Name?
University name wasn't an instant click as I went and researched about few other Universities before I came into a conclusion to further my studies in University name but I found other universities' tuition fees which were comparatively high although the course had the same recognition and was provided in the similar infrastructure. For Instance: University name (Tuition Fee of AUD XXXXX), University name (tuition fee of AUD XXXXX), University name (tuition fee of AUD XXXXX), University name (tuition fee of AUD XXXXX), Australian, University name (tuition fee of AUD XXXXX). Along with the said Tuition fees, the Academic Requirements for other mentioned universities were quite high as well. On the contrary, the university name for Bachelor of Information Technology at university name was the best option for me whose indicative tuition fee ranges to AUD 24.500 per year. So, the subject of my preference with all the best infrastructures and the most obvious; at an affordable fee, I guess in university name I wouldn't have asked for more.
On the other hand, university name is ranked number 58 in the world in the 2016 Times Higher Education, 150 under 50 rankings, and among Australia's top ten universities according to the latest Commonwealth Government's Excellence in Research for Australia (ERA) report and is ranked among the top 1.4% in the world (QS World University Rankings 2017). It has world-class teaching and academic research, stunning campus and a large selection of student activities which appealed to me a lot. Also, with over 7,000 overseas students from 1 10 different countries, over 20 official university sports clubs and a huge number of societies to get involved with, university name would a brilliant home away from home for me. I am familiar that all courses in university name are recognized by The Australian Qualifications Framework (AQF) and that the graduates of Bachelor of Accounting Satisfy the educational membership requirements and is accredited by CPA Australia, Chartered Accountants Australia and New Zealand (CAANZ), and the Chartered Institute of Management Accountants (CIMA). Moreover, university name contemporary campuses are built with world-class facilities and are known to provide a safe, caring, inclusive and friendly environment that seeks to embrace students with a sense of belonging and community. The high-quality study experience at university name is distinctly personalized with well supported by dedicated staff, many of whom are world leaders in their own respective fields and I am desperately looking forward to studying and achieve my aim through my studies in university name % Melbourne.
Understanding of my intended course:
The Diploma of Information Technology is an innovative program designed with input from major IT industry partners. Upon completion of the program, graduates will have achieved industry-recognized qualifications and have the foundation to become a leader in the IT field with the ability to design and implement up to date computer-based systems including those related to internet technology, multimedia, and web-based applications. In addition, Bachelor of Information Technology was accredited to the Professional Level by the Australian Computer Society (ACS) to 2016 and is being considered for re-accreditation in 2017. The Bachelor of Information Technology will provide the fundamental knowledge of IT (along with skills in key areas including cloud computing and mobile application development) and allows keeping your options wide open in the IT industry. The course consists of 24 units and the duration of the course is of 3 years including 1-year Diploma and 2 years Bachelors having 15 core units and 9 elective units which are as follows:
Year 1 (Diploma): Programming 1, Communication and Technology, Network Operating Systems, Introduction to Multimedia, Database Management Systems, Programming-2, Computing Elective
Year 2 (Bachelors): Network Protocols & Services, Software Engineering: Analysis and Design, Webpage and Multimedia Design, IT Project Management Techniques, World Wide Web Technology II, Computing
Year 3 (Bachelors): Information Security, Project 1, Computing Elective, Professional Development, Project 2, Computing Elective, Computing Elective.
Why Information Technology?
Along with my motives combined with objectives, passions and dreams close to my heart and as anyone who has researched the profession knows, IT is in high demand, has a high degree of job stability, and is top tier, salary earners. After entering the profession, hard-working workers enjoy good prospects for upward mobility, and many eventually go on to establish their lucrative private practices. As we know the world is very large and dynamic where somehow Nepal is a developing country. Many organizations and companies are establishing where you can get employment. In Nepal also there is some scope of IT but you can work unlimitedly. You can work as System Analyst, Project Manager, Software Developer, Web Developer, WEB designer, SEO/SMM Expert, Database Developer, QA (Quality Assurance) officer, Technical Writer.
IT brought an extraordinary change, as it has completely reshaped the one look at things. The possibilities with technologies are endless and it's helping the world to be more advanced. With this, the career scope and opportunities have been widened for all those who have an interest in this specific area.
Career plan upon course completion:
After the completion of my course, I would like to acquire both practical and theoretical knowledge in the field of IT and would want to acquire experience in this field through the provision of Post Study Work. After gaining the experience, necessary skills and techniques I have planned to make a contribution within my home country. The IT sector of Nepal is not fully developed. A lot of improvement is to be made in the IT sector of Nepal. We don't have enough technical resources as well as skilled manpower. So, after gaining the experience I would like to work in the IT sector of Nepal. There is a number of IT companies in Nepal like Nepal Telecom, Brain Digit, Ncell, and Deer walk and I want to work in one of those companies being an IT Officer, Information Security Analyst, Web Developer, Network Engineer, Software Engineer, Application Developer, Data Analyst, Network security officer, etc. In these designations, I am expecting a monthly salary of NRS 50000.00-60000.00 at the beginning time and it will increase gradually as experience goes on. I have set a vision to be an IT Officer despite having a number of career opportunities for IT graduate like me. Not only the IT companies mentioned above, but the service sector like hospitals, School, INGOs, Hydro Power Projects, Media House, all these sectors also needs an IT Specialist for the smooth running. There are lots of opportunities for the IT graduates as the demand for the IT graduates is increasing tremendously and I am pretty sure that there will be a lot of opportunities for me after returning back to Nepal from Australia. I am quite excited to grab a reputed degree from Australia to upgrade my qualifications and career. After getting an Australian degree I am quite positive that I will be given prioritized for the above mentioned IT companies. After being an IT Specialist my roles and responsibilities will include:
Installing and configuring computer hardware operating systems and applications.
Monitoring and maintaining computer systems and networks.
Talking to staff or clients through a series of actions, either face-to-face or over the telephone, to help set up systems or resolve issues.
Troubleshooting system and network problems, diagnosing and solving hardware or software faults.
Providing support, including procedural documentation and relevant reports.
Following diagrams and written instructions to repair a fault or set up a system.
Supporting the roll-out of new applications.
Setting up new user accounts and profiles and dealing with password issues.
Responding within agreed time limits to call-outs.
After getting some years of experience and knowledge with the good saving I want to start my own IT Company in Nepal. Moreover, I believe Nepalese people can't live without their families for a very long period of time. We are so attached to our parents that I consider their love and care and wish to be with parents and support in their old age will surely bring me back to my home country. Hence, an Australian degree will help me to earn a career as well as make my family proud.
Accommodation:
I am currently under 18; the university name has arranged the homestay with the Auzzie Family I have already paid the homestay fee to the family with whom I am going to stay. My homestay will be near the university name and it will be easy for me to go to college and return.
Immigration history:
It's my first experience of moving abroad. I am applying for the first time for visa application. My visa application has not been accepted or rejected until now. I am looking forward to my visa application for Australia.
Intention to return back:
After completion of my Bachelor's Degree and Post-study work visa if I get the chance to have PSW then I will return back to my home country with an Australian degree and experience. I have my family over here and I do have a responsibility towards them. I am the only son in my family and I need to take care of them in their old age. We do have properties and business in Nepal I also need to take care of them.
Visa Condition:
I am applying for a student visa under a higher education visa subclass 500. I understand it fully and agree to adhere to the following and more visa conditions:
Maintaining a full-time enrollment in student visa.
Working not more than 40 hours per fortnight.
Maintaining and continuing to maintain OSHC for the duration of the student visa.
Maintaining the payment of the tuition fee by the end of the census date.
Notifying school and the Department of Immigration and Border Protection (DIBP) in writing, within 7 days of my arrival in Australia, and for any change in the residential address.
I hereby certify that the information above, which has been supplied of my student visa application to assist me to demonstrate that I satisfy DIBP's GS and GTE compliance requirements, has been completed in my own words and is a true and correct account. I understand that if any incorrect, misleading or non-genuine information is found in this SOP, my student visa application will be refused.
Thank you wholeheartedly for having patience throughout my statement of purpose.
Sincerely,
Your name
Passport No: ********
D.O.B: DD-MM-YYYY
Email ID: your email address
Available Phone number: +977*********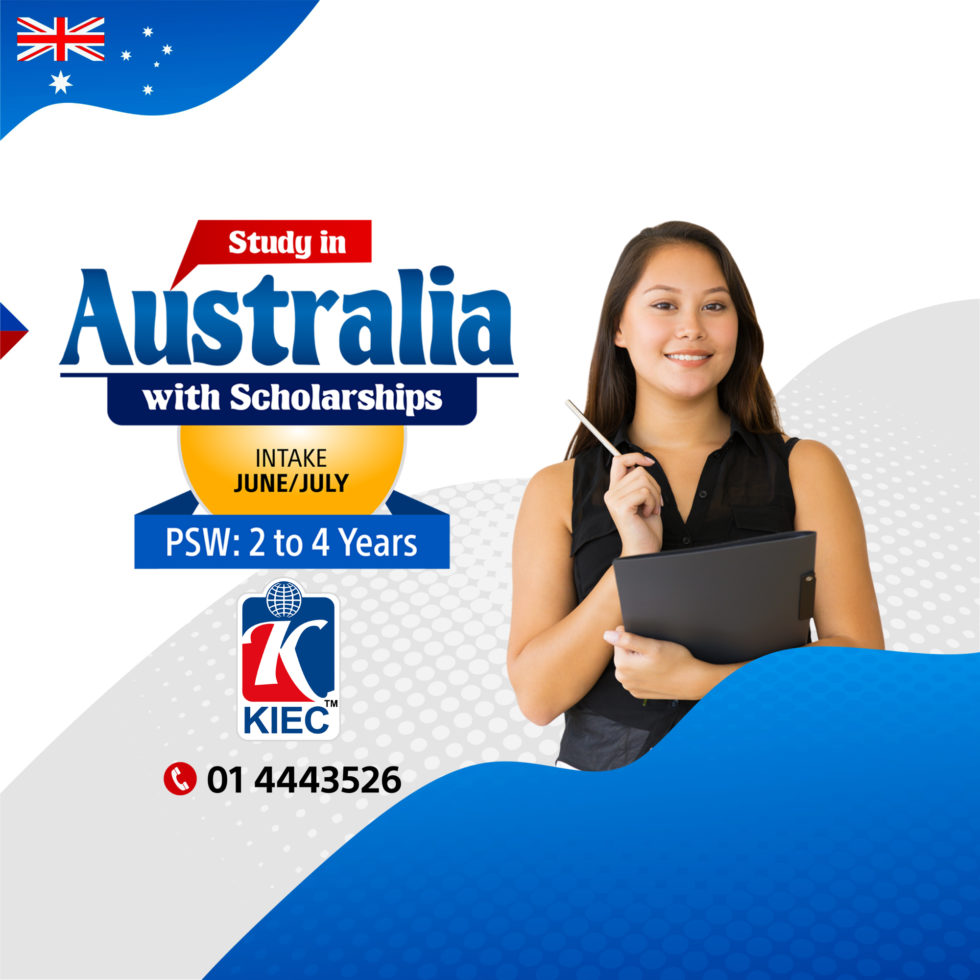 Let's Discuss your Study Options with Us