Source: KIEC Student (DHA21SUJ)
Statement of Purpose
Introduction
My name is Applicant Name, son of Parents Name, permanent resident of Biratnagar, Morang. I was born on  October, XX. I have always dreamt of getting an international degree, therefore, I have decided to study Master of Mechanical Engineering in university name, Sydney, Australia. My father is a teacher in a Government School and my mother is an excellent housewife. I am the youngest child of the family with one brother who is an employee in a bank and a sister who works in a hospital. I have received all the needed support from my family members, which additionally encouraged me to apply my student visa for a Masters of Mechanical Engineering in Australia.
Academic Background
Talking about my educational background, I have completed my School Leaving Certificate (SLC) from Janta Model Higher Secondary School having scored XX% in 20XX. After that, I did my intermediate level from Birat Science Campus in 20XX scoring 64% with Physics, Chemistry, and Mathematics as major subjects. I always had a keen interest in machinery design, energy products, production, and manufacturing, so I decided to pursue Mechanical Engineering. I have successfully completed a Bachelor of Mechanical Engineering Program affiliated to Kathmandu University with a score of XX GPA out of 4.
For my abroad study, I attended IELTS examination on 20th April 20XX and scored an overall band of 7 (Listening: 8.0, Reading: 7.5, Writing: 6.0 and Speaking:6.0)
Employment History
Regarding my employment history, after the completion of my Bachelor's graduation, I decided to pursue a professional career. I was looking for job opportunities and fortunately, I got recruited in Rawabi United Safety Service in Saudi Arabia for the position of Site H2S specialist in 20XX. During the course of my job, I was introduced to different machines and their operators; namely, compressor, power generator, and safety equipment and tools, along with air conditioning systems, site management, and site co-ordination processes which shall definitely support me to pursue a higher degree in Mechanical Engineering. I continued my job till the year 20XX, then I came back to Nepal and started my job here itself in Life Time Engineering Solutions Pvt.Ltd, Kathmandu on October 20XX  and since then I have been working for the post of Mechanical Design Engineer in the firm.
Academic Background of Spouse (Dependent)
My spouse's name is Name. Talking about her academic qualification, she completed her intermediate level from Baylor International Academy in the year 2011. Then, in 20XX she went to Japan where she studied language courses and worked in a car company named Toyota for five years.
Marriage History
After the completion of the Intermediate level, I went to Kathmandu to study Bachelor in Kathmandu University located at Dhulikhel, Kavre. I was the running of my fourth semester in Bachelor of Engineering (20XX). One day, one of my friends from Banepa invited me to his birthday party where I got to meet her as she is also from Ugratara-7, Kavre. We were introduced to each other through our mutual friends. Then, we started to talk to each other through social media and became closer. In every short period of time, we started dating each other and eventually fell in love. Our relationship was just taking a positive turn, but then my Bachelor got completed and I had to go to Saudi Arabia as I was offered a job there. In the meantime, she went to Japan for learning the language courses and pursuing the job. It was a difficult time for both of us as we were in a long-distance relationship, so we decided to get married. During the vacation time of my job, I came back to Nepal and she also came back from Japan. On 7th August 20XX, we got into a beautiful relationship as a married couple. We spent some quality time together and as my vacation got over, so I had to fly to Saudi Arabia for job commitment and my wife went to Japan.
Now, we have mutually decided to apply for my Master's degree in Australia. She is the one who truly loves me and understands my sentiments. She always inspires and motivates me to achieve higher in life. Her presence will give me full support to adapt to a totally new environment so that I will feel more encouraged and strong to pursue my Master's Degree. Her company would provide me an emotional as well as financial support and it would be beneficial for me to get motivated and encouraged towards my studies so that I could finish my intended studies in proper time with proper grades. Therefore, I want to start my educational jour with my spouse which will be very helpful for me to complete my Master's Degree with good grades.
Moreover, for my educational support and living expenses of my wife, I will have full support from my Father-in-law, Mother-in-law, and sisters-in-law.
Reasons for choosing Australia
There are multifarious reasons why I have chosen Australia, which is one of the best and suitable countries for international students. Australia is currently the third most popular destination for international students after the USA and UK. One of the reasons for choosing Australia among other countries is mainly because of globally recognized universities. Almost all universities in Australia are government recognized which makes the students safe about their future and education. The Australian Government regulates the education system in order to maintain a high standard of education associated with the country. Students have a great number of choices of universities, which provide qualitative, practical, and future-oriented education. The reason for not choosing the US and UK is that in the US, to get into good universities, one needs to sit for competitive exams like GRE for the Science stream which takes a lot of time and is quite difficult and in the UK, the master is very expensive. According to the current scenario of the US and UK, it is not safe and secured for international students. Fee and living expenses are quite affordable in Australia as compared to that of the UK and the USA. One the other, I have thought of India too but owing similarity in Culture, tradition and even education pattern, I let the idea.
As per the European countries, language is a great barrier. Apart from academic standards; Australia is a country with having a diverse culture, favorable climate and naturally beautiful cities. Moreover, the most trustworthy part is that Australia has the provision of the Commonwealth Register of Institutions and Courses for Overseas Students (CRICOS) which is a register of Australian education institutions that recruit enroll and teach overseas students. So, everything is legalized and secured. On top of that to specify the standards for educational qualifications in Australia, it has an Australian Qualifications Framework (AQF). Australia follows the ESOS (Education Services for Overseas Student) Act 2000. The ESOS Framework ensures that students have access to tuition assurance (which acts like consumer protection). The ESOS framework includes an element like Tuition Protection Services (TPS) where the fees are safe and secured.
Firstly, I had set my mind for post-graduation in Mechanical Engineering in Nepal. There are only two Universities that provide the Master in Mechanical Engineering, namely Kathmandu University (KU) School of Engineering and Institute of Engineering (IOE) under Tribhuvan University (TU). Both of them provide a Master's program on the basis of research and also there are very limited choices on the units. The Units I have been interested in are not provided in Nepal. The available courses are not flexible and updated and they have been teaching with the same curriculum for many years. Further, the educational system of Nepal lacks adequate human and material resources required for skill development. Though there is an emphasis on good theoretical learning needs, Nepal still lacks area and adequate resources for the application of theoretical knowledge in a practical setting. So, I did not choose Nepal for my Master's degree. Most importantly, I am looking for international exposure and both theoretical and practical way of teaching and learning which I am not able to find in Nepal. We know for the fact that the old courses have to be changed with the arrival of new ones and technologies should be added every year. However, these changes are not quite practiced in Nepal. Even with the arrival of new editions of books, we still follow the old ones focusing on theoretical learning rather than practical which is one of the main cons of the education system here. Moreover, there is a limited number of seats with high competition throughout the country.
After my research in different cities in Australia, I chose NSW Sydney as a destination for my further study. New South Wales is the largest state in Australia. Sydney is the oldest, biggest and most beautiful of all Australian cities, lies amid a seductive intermingling of land and sea. One of the world's great icons, the Sydney Opera House is a Heritage Site. Sydney Harbour Bridge, The Rock and the Circular Quay are also the common attractions, Sydney Tower which is the city's tallest building and one of its greatest landmarks as well. Beaches like Bondi, Milk, Freshwater, Cronulla, Lady Bay, Manly beach and many more are also the tourist attraction. A lifestyle that is hard to match as Sydney offers one of the highest standards of living in the world. International students receive a 40% discount on all public transport and buses within Sydney city Centre. It has the humid sub-tropical, shifting from mild and cold in winter to warm and hot in the summer, with no extreme seasonal difference as the weather is moderated by proximity to the ocean.
Reasons for choosing the University Name
I find the University name appealing to my interest because of student-centered, research-led metropolitan universities operating multiple campuses in Australia's truly global city, Sydney. Most impressively, the University is listed in the world's top 100 universities under the age of 50 in the influential Times Higher Education rankings. Overall, the University is also ranked in the top 3% of Universities in the world. University name research has been ranked as some of the best in Australia, with over 80% of the University's assessed research performing "at world standard" or "above world standard" in the Excellence in Research for Australia program. University name successfully partners with a range of global businesses to provide students with unique work-integrated opportunities.
University's internship program provides students with hundreds of placement opportunities each year where they can apply their learning and determination in the real world. However the most important aspect of my decision making is the course provided by Western Sydney University, there are eight core units, and on the mechanical specialized alternate units where student have to choose five courses out of eight, similarly, there are three 10 credit point elective subject. This will provide the freedom of course selection from personal interest. Furthermore, I had a brief chat with the University name representative in Kathmandu while visiting a seminar held in Hotel Annapurna where I learned a lot about the University and the Engineering programs.
Reasons for choosing Mechanical Engineering
Since mechanical engineering is involved in almost every design imaginable, mechanical engineering is associated with almost any field. The reason behind choosing a Master in Mechanical Engineering is that it provides me skills and techniques to build my career as a Professional Engineer in the different dynamic and ever-changing technological fields with the highly practical knowledge and skills gained in the design, development and maintenance of machinery and systems. In Robotic, there will be a wide range of career opportunities available to me including mining, transportation, manufacturing, air-conditioning and ventilation. As I have completed my bachelors' degree but in this global and competitive world of technological advancement, innovation and invention play major roles as these are the backbone of the organizations. Whether that is the business sector, industrialization, country development, project management I  plan to study Master of Engineering and gain knowledge regarding technical, analytical and creative skills to deal with the real-world problem. Whether this is the efficiency of different biofuel, obstacle detecting robotics or design of cars, my knowledge will provide insight into the profession of a Mechanical Engineer planning and decision-making. It also provides an opportunity to work as a senior technical person which my country lacks vigorously.
Future career plan after completion of Mechanical Engineering
Immediately after completion of my Master's degree, I will apply for Post Study Work (PSW) visa which will help me to apply my theoretical knowledge into practice. Then, I will be returning back to my home country where I can work as a senior Mechanical engineer, Project manager, Technical Manager, Design Engineer and Technical head in various national and multinational organizations. In addition to this, Professional and high skilled workers are highly demanded to meet job requirements. Thus, my international degree will certainly match the requirement. Furthermore, there is a large demand for graduate Engineers in government jobs as well in Nepal. I can also seek my professional career in one of the leading organizations. There are lots of national and multinational companies, like, Dabur Nepal, Chaudhary Group, Aarati strips, Hulas steels and motors, Panchakanya Group, Jyoti Group where I can seek job opportunities. I can even work in Saudi Arabia where I have the work experience previously.Moreover, I can start reworking with my current employer (Life Time Engineering Solutions Pvt. Ltd) where there are abundant opportunities for me to settle down. There is a great opportunity for me if I start my own Engineering Firm, as I have acquired the best technical skills through my experience these years. I believe that this program will benefit my career growth and also help me in developing my technical skills to get good opportunities in such reputed organizations, government jobs or starting my own firm in my home country on the accomplishment of an International degree.
Visa conditions under visa subclass 500:
I am well known about the visa conditions and obligations that I have to follow during my stay in Australia which states:
I must maintain 80 percent of attendance.
I need to clear 50 percent in each subject.
I cannot work more than 40 hours per fortnight.
I must maintain the health insurance until I and my wife remain in Australia.
I cannot change the university for six months upon my enrollment.
I must notify the university within 7 days if I change my address or contact details and so on.
I would like to assure you that I will be under the rules of visa subclass 500 and I will give my best effort in learning and developing knowledge and skills regarding my subject matter. I will finish my intended course at exact time with good grades and will return back to my home country for achieving my future goal.
Thank you
Yours Sincerely,
Applicant Name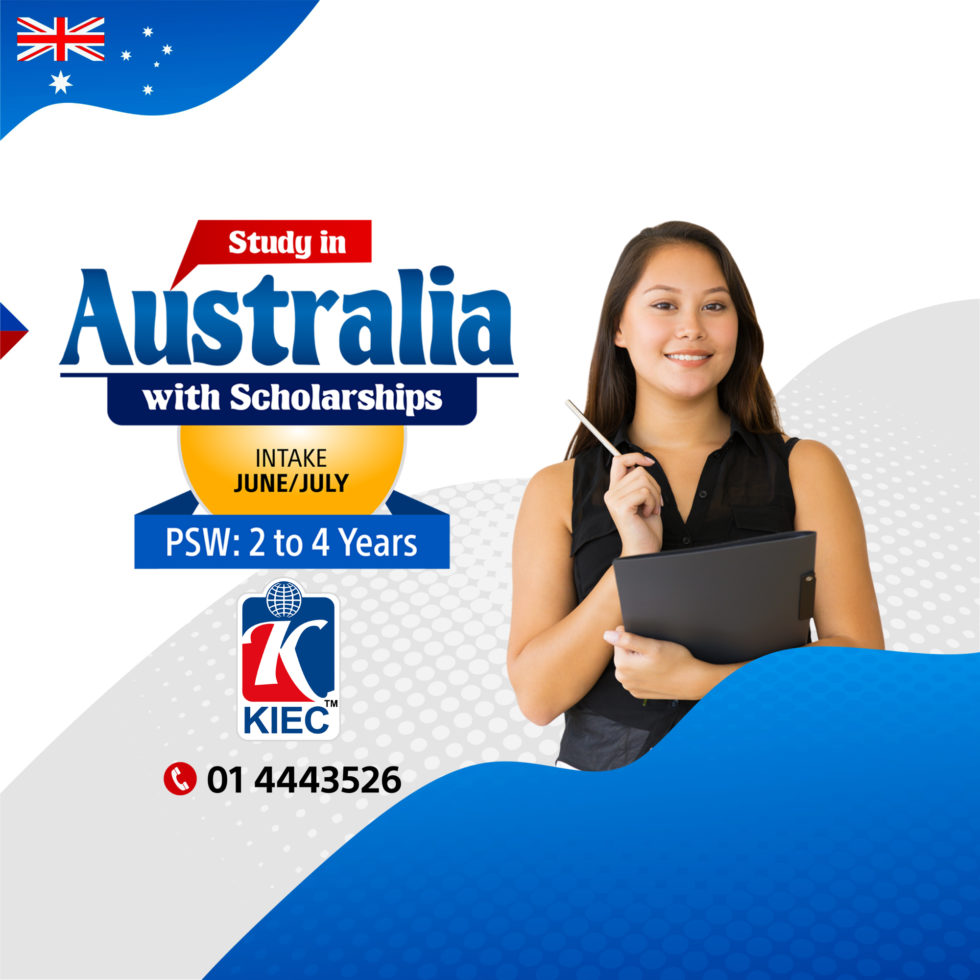 Let's Discuss your Study Options with Us