Source: KIEC Student (CHH21NEH)
My name is Applicant Name, daughter of Parents Name, born on XXrd April, XXXX and I am a permanent resident of Biratnagar, Morang, Nepal. My father is a retired employee from Dairy Development Co-operation and my mother is an excellent housewife. My parents have been a great source of inspiration who has always taught me about humanity and service for it. Also, they have motivated me to be dexterous for a better career and I have always dreamt of having an international degree, to learn in a multicultural environment, to groom myself in an advanced, sophisticated and modern corporate culture so that I can compete in this global world. Therefore, I have decided to study for a Master's in Public Health at University name.
I completed my School Leaving Certificate (SLC) from St Joseph Higher Secondary Boarding School Biratnagar, Morang in XXXX scoring XX%. After completion of SLC, I decided to join the science stream. I passed out intermediate level from Arniko Higher Secondary School in XXXX scoring XX% with Biology as a major subject. During my intermediate level, I was a very active, sincere and self-motivated student. I used to involve in various curriculum activities in college.  After successful completion of the intermediate level, for my bachelor's degree, I decided to pursue a course in Nursing as I always had a keen interest in the medical field. Further, I continued my study under the program Bachelor of Science in Nursing from XXXX, in Hamro School of Nursing, Biratnagar, affiliated under the Purbanchal University of Nepal, which I successfully completed in the year XXXX scoring XX%. It was a four-year course including both theoretical and practical courses. During that time, as fulfillment and requirement of the course, I got an opportunity to work as a nursing student in Koshi Zonal Hospital, Biratnagar, Morang.
It has been one year of completion of my graduation. I gave Nursing License Examination and successfully became a registered Nurse of Nepal on XXth July, 20XX under registration number XXXX. Then, I planned for further studies and joined IELTS preparation classes in Biratnagar. At the same time, I got job opportunities in Sailaja Acharya Memorial Polytechnic, Siswani, Jahada as a Nursing instructor in both theoretical and practical fields. As a theoretical and clinical supervisor, I learned to assess and facilitate the learning needs of the students, motivate them to shape and change their behavior as well as identify and reinforce effective actions. I evaluated student's performance, internal assessment, health teaching, case study, case presentation, etc. Similarly, I taught basic skills and practices necessary in the clinical settings, dealing with patients and patient's families as well as patient care. I worked in SailajaAcharya Memorial Polytechnic from 14th November 20XX and I am working here to date. My roles and responsibilities were increased as I am guiding students in the maternity department and in the community and geriatric center and evaluating clinical teaching, drug presentation, etc.
On  XXth December, 20XX I  attended the IELTS exam and scored an overall band score of 6 with listening: 6.5, reading: 6, writing: 6 and speaking: 6.
There are multifarious reasons why I have chosen Australia, which is one of the best and suitable countries for international students. Australian universities/colleges are known for delivering quality education as well as providing competitive education for domestic and international students to stand in globally challenging competition. One of the reasons for choosing Australia among other countries is mainly because of globally recognized universities. Almost all universities in Australia are government recognized which makes the students safe about their future and education. The Australian Government regulates the education system in order to maintain a high standard of education associated with the country. The quality of scientific research, varieties of specialist institutions and innovative teaching styles are other important points about Australian education. Besides these things, Australia has a safe and healthy environment as it is one of the livable countries in the world. Lots of people from different cultures and countries come to Australia so it has a multicultural environment, hence helping me to learn and understand various traditions all over the world. The education system is properly inspected by the government in order to maintain the quality of education. The Tuition Protection Service (TPS) ensures the protection of tuition fees. On the other hand, the Post Study Work (PSW) which allows international students to work temporarily in Australia is a bonus to international students which helps to widen the knowledge and gain experience that we can utilize to provide service to our nation. Australia has special health insurance coverage for international students called Overseas Students Health Cover (OSHC) which will cover the unexpected sickness or any health emergency care.
I want to work as a health policy advisor, health promotion officer, project officer/manager, community development worker, research officer or health service administration. But this will require a higher degree with the knowledge and skills to address public health challenges. So, I want to achieve a Master's degree in Public Health which will broaden my job opportunities in Nepal. I believe that my academic background, work experience, area of study and job are familiar to the course I am intending to study. This will help me in achieving my goal after returning back to my home country and open a pathway towards a secured career.
I did research regarding related courses in my home country and I came to know that the course I am intending to study is only available in a few colleges with limited seats in my home country. Furthermore, there is  one college i.e. B.P. Koirala Institute of Health Sciences, Dharan, Nepal offering Master in Public Health (MPH) and three colleges under Tribhuwan University offering Master in Public Health (MPH),i.e.
Institute of Medicine (IOM), Maharajgunj Medical Campus, Maharajgunj, Kathmandu
Chitwan Medical College (CMC), Bharatpur, Chitwan
National Medical College and Teaching Hospital, Birgunj, Parsa
Not only there are limited seats, but also the educational system of Nepal lacks adequate human and material resources required for skill development. Though there is an emphasis on good theoretical learning needs, Nepal still lacks area and adequate resources for the application of theoretical knowledge in a practical setting. Even though the objective of Public Health Program concerns developing quality education and producing best products that will provide proper planning, implementation and evaluation of public health programs to the Nation, the actual scenario depicts the focus on completion of course rather than disseminating the knowledge. Furthermore, the educational reference books focus on the Nepalese context and lack the actual universally accepted public health matters even in theoretical concern. Likewise, the syllabus of the Public Health program has not been revised for long years and doesn't deal according to the present need of society and nation. So, I did not choose Nepal for my Master's degree.
As I was unsatisfied with the education system of Nepal, I planned for my further study in a foreign country and my options were the USA, UK, Canada and Australia. I have thought of India too but owing similarity in culture, tradition and even education pattern, I let the idea. I was looking forward to such a setting that will provide me a universally accepted theoretical and practical platform with facility for high degree research. The reason for not choosing the USA and UK is that to get into good universities, one needs to sit for competitive exams like GMAT for a management stream which takes a lot of time and is quite difficult. On various data, it was found that the USA and the UK have a higher rate of criminal activities. It depicts that the USA and UK lack safety and security for the people which pulled me back from my choice for the USA and UK. Likewise, the processing duration of Canada is long and due to this reason, I did not select Canada for my higher education.
Australia is one of the most developed countries with a diversity of people of different origins. Australia offers a peaceful and comfortable learning environment for students which will facilitate clear understanding and learning. The duration of processing for Australia is shorter as compared to that of other countries as well as the educational fee is affordable with a variety of courses. Similarly, the degree that will be gained from an Australian university is accepted worldwide and will open the door to various job opportunities in my home country in future days.
The study timeframe for a Master's degree meets the standard criteria of 2 years in most of the universities of Australia. Similarly, the Education Services for Overseas Students (ESOS) Act protects tuition fees paid by International students by placing placement and refund obligations on the provider in different default situations and through the Tuition Protection Services (TPS).
After my research in different cities in Australia, I choose Sydney as a destination for my further study. Sydney is the oldest, biggest and most beautiful of all Australian cities, lies amid a seductive intermingling of land and sea. One of the world's great icons, the Sydney Opera House is a Heritage Site. Sydney Harbor Bridge, The Rock, and the Circular Quay are also the common attractions, Sydney Tower which is the city's tallest building and one of its greatest landmarks as well. Beaches like Bondi, Milk, Freshwater, Cronulla, Lady Bay, Manly beach and many more are also the tourist attraction. A lifestyle that is hard to match as Sydney offers one of the highest standards of living in the world and yet is more affordable. International students receive a 40% discount on all public transport and buses within Sydney city center. It has the humid sub-tropical, shifting from mild and cold in winter to warm and hot in the summer, with no extreme seasonal difference as the weather is moderated by proximity to the ocean.
With furthermore research, I came to the conclusion that I will choose University name, Australia for studying the course Master of Public Health. This course will help me get varied job opportunities in different governmental and private sectors as well as colleges in my home country with perfect payment at the postgraduate level. University name is a is part of Laureate International Universities, a leading international network of quality, innovative institutions of higher education comprised of nearly 70 universities across 23 countries. University name offers an outstanding learning environment in order to generate outstanding research and world-class results. University name prepares international students with the skills and knowledge they need to be for employment-ready, communicate and collaborate with diverse cultures, and graduate with a perspective to gain global learning experiences. University name is Australia's fastest-growing university, offering innovative and industry-aligned courses led by industry-experienced academics.
University name offers a range of career programs in the faculties of Business, Design, Health and Hospitality for study on-campus, online or a hybrid of both. University name programs are run through a combination of well-known schools/ brands such as Billy Blue College of Design and Media Design School (design) and the Blue Mountains International Hotel Management School and William Blue College of Hospitality Management (hospitality). The health and business faculties of University names offer an array of business and health university courses. University name Australia is a private university with locations in Adelaide, Sydney, Melbourne and Brisbane.
Moreover, the first reason behind choosing MPH is that public health is a fast-growing subject and has a wide range of scope that constantly needs new professionals. As I have completed my bachelors' degree but in this global and competitive world, MPH along with Bachelor's degree has the best career and plays major roles as well as the backbone of the organizations whether that is in  education sector, research department, public policy, administration and management of Public health, environmental health or behavioral or social science. So, I plan to study MPH and gain knowledge regarding the practical application of public health issues which is very important for every government and non-government health department. It also provides me statistical, analytical and creative skills to deal with the financial, legal and economic aspects of health and health policy issues in planning and decision-making. It also provides an opportunity to work in senior management roles such as community leader, public health officers, non-profit coordinator, and project manager in various government and non-government organizations and in various health sectors. Another point to consider is that after completing MPH, I will get the opportunity to evaluate the effectiveness of innovative health policy and management to promote and optimize the health and welfare of various populations and also work as a community representative by identifying and describing environmental risk factors that affect the health and safety of a given community or population. As per the course MPH, the course is of two years' duration with 110 credit points.
This course is designed with a total of 12 subjects, which equips graduates with the knowledge and skills to succeed in health. The program focuses on developing fundamental skills in understanding the current global and environmental health issues, health policy, systems, and economics, along with social, behavioral and cultural determinants of health. The course Master of Public Health comprises of:
11 core subjects:
Social, Behavioral and Cultural Factors in Public Health.
Health Policy and Advocacy
Global and Environmental Health Issues
Health Systems and Economics
Statistics for Public Health
Leadership and Effecting Change in Public Health
Epidemiology
Community Health and Disease Prevention
Program Design, Implementation and Evaluation
Capstone A: Applied Research Project in Public Health
Capstone B: Applied Research Project in Public Health
One Elective Subject
Public Health Informatics,
Qualitative research methods for public health.
The course Master of Public Health will help me develop effective skills for practice development thus broadening my employment opportunities in various governmental and private hospitals and colleges. Immediately after completion of my Master's degree, I will apply for Post Study Work (PSW) visa which will help me to apply my theoretical knowledge into practice.
Then, I will be returning back to my home country where I can work in various governmental and private sectors, I can also work in various NGOs and INGOs aiming to promote community health with different strategies and plans. On the accomplishment of an International degree from Australia and the knowledge and skill I will acquire, I can get a salary starting from NPR 50,000 to more than NPR 80,000 including various facilities and incentives.
Besides that I can also work as a ward in-charge in various wards (ICU, Medicine, Surgery, Psychiatric, etc.) in one of the following hospitals:
Koshi Zonal Hospital
Nobel Medical College Teaching Hospital
Birat Medical College Teaching Hospital
Neuro Hospital Multispecialty Hospital
Lifeline Hospital
AMDA Hospital
P. Koirala Institute of Health Sciences
Patan Mental Hospital
TU Teaching Hospital
I can also work as a Lecturer or Coordinator in one of the reputed organizations such as:
Nobel Medical College Teaching Hospital
Birat Health College
Nursing Campus
P. Koirala Institute of Health Sciences
SailajaAccharya Memorial Polytechnic
Maharajgunj teaching Campus
Besides my professional career plan, as I am only the child of my parents, I need to take care and look after them and have to be there emotional and financial support in their old days. So after completion of my study and Post Study Work (PSW), I will return back to my home town, Nepal to handle my personal as well as professional responsibilities.
Regarding the financial arrangements required for the completion of my study in Australia including the tuition fees, living expenses, transportation, OSHC and many others. My family members are really conscious of it. I want to assure you that my family members are financially strong enough to support my education in Australia.
I am well known about the visa conditions and obligations that I have to follow during my stay in Australia which states:
I must maintain 80 percent of attendance.
I need to clear 50 percent in each subject.
I cannot work more than 40 hours per fortnight.
I must maintain the health insurance until I remain in Australia.
I cannot change the university for six months upon my enrollment.
I must notify the university within 7 days if I change my address or contact details and so on.
I would like to assure you that I will be under the rules of visa subclass 500 and I will give my best effort in learning and developing knowledge and skills regarding my subject matter. I will finish my intended course at the exact time with good grades and will return back to my home country for achieving my future goal.
Thank you
Yours Sincerely
Applicant Name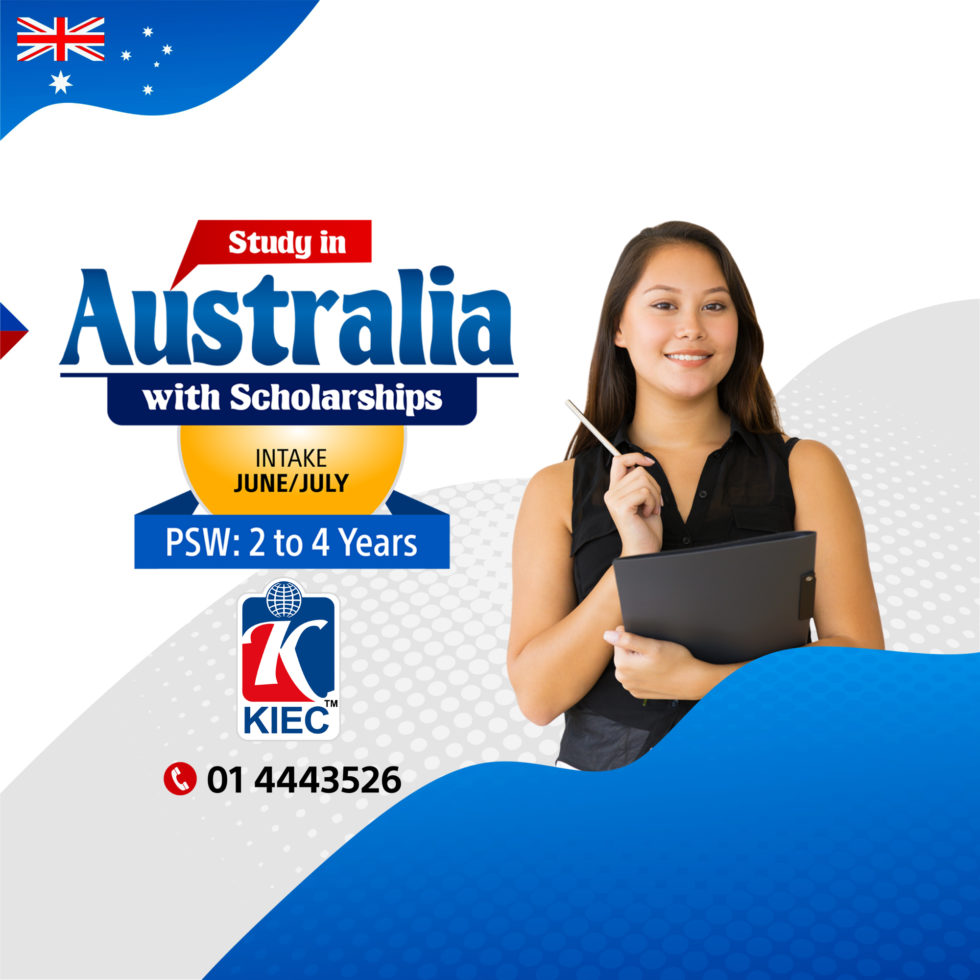 Let's Discuss your Study Options with Us